Thailand is a collage of animated scenes that comprise bustling modern cities crowded with tuk-tuks. Do you know which are the best 10 places to visit in Thailand?
Buddhist temples tended by orange-robed monks, hill tribes selling handicrafts, lush landscapes dotted with traditional farming villages and stunning coastlines peppered with gorgeous beaches and blue lagoons.
Such a captivating portrait explains why Thailand is Southeast Asia's most popular travel destination. So let's have a look at the best 10 places to visit in Thailand.
Ko Chang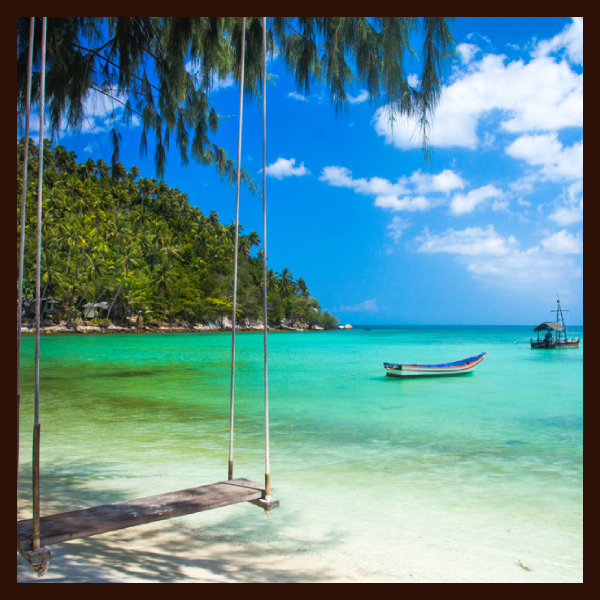 Located near the border with Cambodia, KoChang is the third largest island in Thailand and the biggest in the Ko Chang Marine Park archipelago. It is a mountainous island known for several waterfalls, thriving coral reefs, rainforests and long white sandy beaches. In less than ten years, Ko Chang has become a major tourist destination in Thailand although still far quieter than islands like Phuket or Ko Samui. White Sand Beach is one of the most popular beaches on the island. Located on the island's northwestern corner, it's the longest beach on Ko Chang.
Chiang Rai
The northernmost city in Thailand, Chiang Rai serves as the main commercial hub of the Golden Triangle, which contains the borders of Thailand, Laos and Myanmar. A busy town offering something for everyone, Chiang Rai is often used as a base for exploring the surrounding region. The town itself is quiet during the day, when most of its package tourists are out on day trips, but at night the neon lights flash on and souvenir stalls and restaurants spring into action.
Bangkok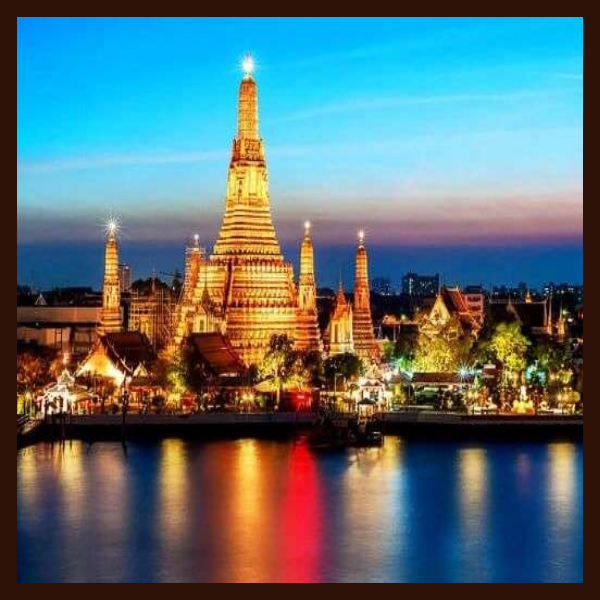 Thailand's capital city and by far the largest city in the country, Bangkok, is a buzzing cosmopolis of high rise buildings, ancient temples and glittering nightclubs. While the city is sometimes described as a concrete jungle jam-packed with noisy traffic and air pollution, Bangkok is not without its natural beauty that is seen in its remaining canals, green spaces and flowering tropical plants. The famous tourist street, Khao San Road, is a good place to begin with its cheap shopping, dining and nightlife. Also not to be missed is the sacred Temple of the Emerald Buddha on the grounds of the Grand Palace.
Ko Phi Phi
Ko Phi Phi is possibly one of Thailand's most famous archipelagos. It is most notable for a stunning natural bay that was filmed in the movie The Beach, starring Leonardo DiCaprio. But while many come here and have this renowned bay at the top of their to-do list, there are many more reasons to tempt you to PhiPhi beyond Maya Bay. The six islands of Phi Phi are jaw-droopingly beautiful, with pearl-white sand beaches and emerald waters. Spend your days swimming and snorkelling among extraordinary marine life or hire a long tail boat. The surrounding islets like Monkey Beach are worth a visit, home to a plethora of cheeky tree-swinging monkeys.
Ayutthaya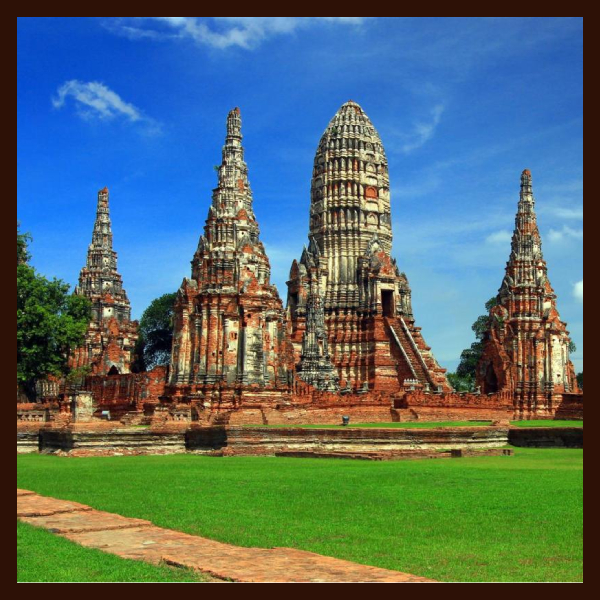 Founded in 1350, the city of Ayutthaya sits on an island surrounded by three rivers connecting it to the Gulf of Thailand. Once declared the most magnificent city on earth, the ancient Siam capital was an impressive site, with three palaces, more than 400 temples and a population that reached nearly 1,000,000. In 1767, the Burmese attacked and conquered Ayutthaya however and the capital was moved to Bangkok. The ruins are now a major attraction for those visiting Thailand. It is just 50 miles north of Bangkok, and is easily reached by train or boat.
Let's continue to explore remaining of 10 places to visit in Thailand.
Ko Tao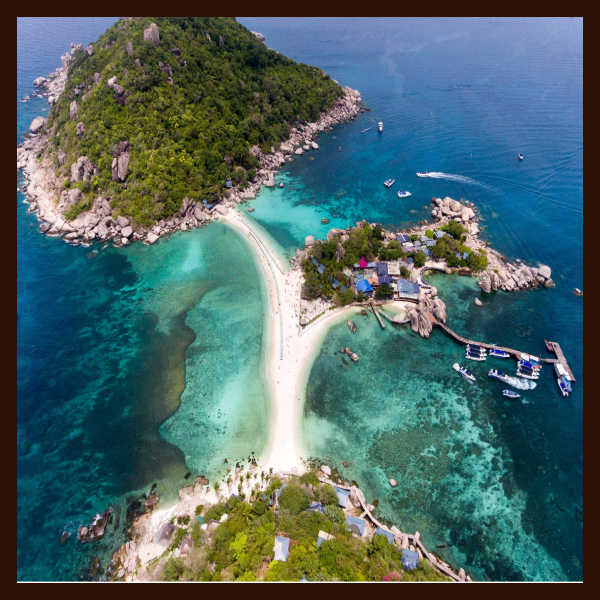 Ko Tao is an island in the Gulf of Thailand, and it is accessible by a high-speed ferry from the mainland city of Chumphon. For travellers who enjoy diving, the island of Ko Tao is the perfect vacation destination. Around 7000 new divers get certified on KoTao each year making it one of the most popular destinations in the world to learn to dive. Diving allows you to see bull sharks, underwater evolutionary sculptures at Ocean Utopia and plenty of turtles among many other marine species. Other popular activities include cycling and sailing around the beautiful island.
Kanchanaburi
Located in western Thailand, Kanchanaburi is best known for the Bridge over the River Kwai which is linked with the historic Death Railway to Burma in which thousands of Asian labourers and POWS died during World War II. Several museums and war cemeteries all present information about the city and its bridge during the 1940s Japan occupation. Outside of Kanchanaburi are several national parks, including Erawan National Park, which offers beautiful scenery, waterfalls and caves.
Chiang Mai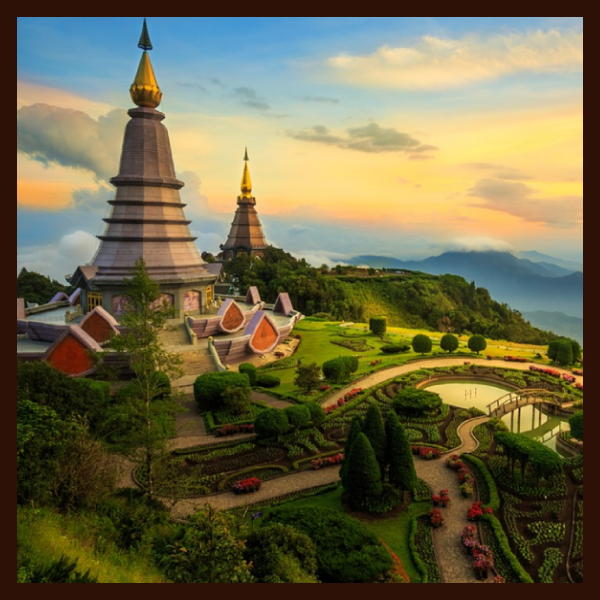 Chiang Mai is a flourishing city often used as a base among both backpackers and tourists wishing to explore the lush landscapes, hill tribes and outdoor adventures of the region. Surrounded by the mountains of northern Thailand, Chiang Mai itself is a large and culturally important city where historical and modern Thai architecture and traditions coexist. A walk around the historic center bestows views of old city walls and dozens of Buddhist temples. However, the most famous of these temples, lies outside Chiang Mai on a mountainside overlooking the city.
Khao Sok National Park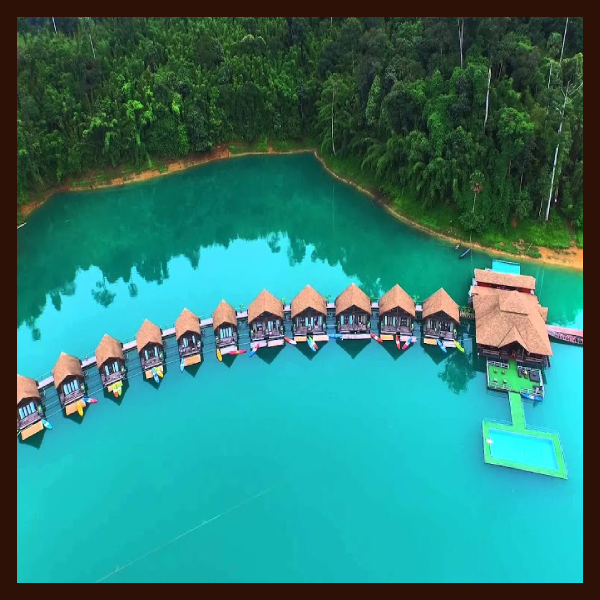 Considered by many to be one of Thailand's most beautiful wildlife reserves. The Khao Sok National Park covers jungle forests, limestone karsts, rivers and lakes in the Surat Thani province of Thailand. The reserve is home to some of the most amazing wildlife in Thailand like Asian elephants, tapirs and gibbons. There are several trails in the park to enjoy trekking through the jungle to spot wildlife, swim in natural pools.
Railay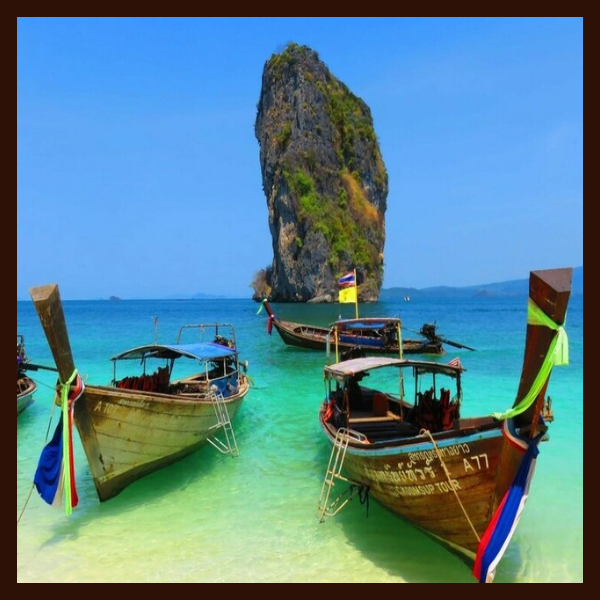 Railay is a small peninsula that is only accessible by boat because of high limestone cliffs cutting off mainland access. These cliffs attract rock climbers from all over the world but the area is also a popular attraction in Thailand because of its beautiful beaches and quite relaxing atmosphere. Accommodation on Railay ranges from inexpensive bungalows popular with backpackers and climbers, to renowned jet-set resorts.
Please comment below your experience on the 10 places to visit in Thailand.