Vietnam is a beautiful country with a rich history, diverse culture, and stunning natural landscapes. Let's checkout top 5 tourist places in Vietnam. If you love Vietnam, please share this article with your friends and spread knowledge about the country with them. | The Live Time.
"Adversity is the mother of wisdom."

– Vietnamese Proverb
Following is list of top 5 tourist places in Vietnam.
1. Ha Long Bay
Located in the northeast of Vietnam, Ha Long Bay is a UNESCO World Heritage site known for its breathtaking beauty. It features emerald waters and thousands of limestone islands and islets, topped with lush vegetation. Taking a cruise through Ha Long Bay is a popular way to explore the area and admire the stunning scenery.
2. Hoi An

This charming ancient town is located on the central coast of Vietnam and is renowned for its well-preserved architecture and historic atmosphere. Hoi An's narrow streets are lined with colorful buildings, traditional shops, and vibrant lanterns. Visitors can explore the town's ancient temples, Japanese covered bridge, and enjoy its relaxed ambiance
3. Ho Chi Minh City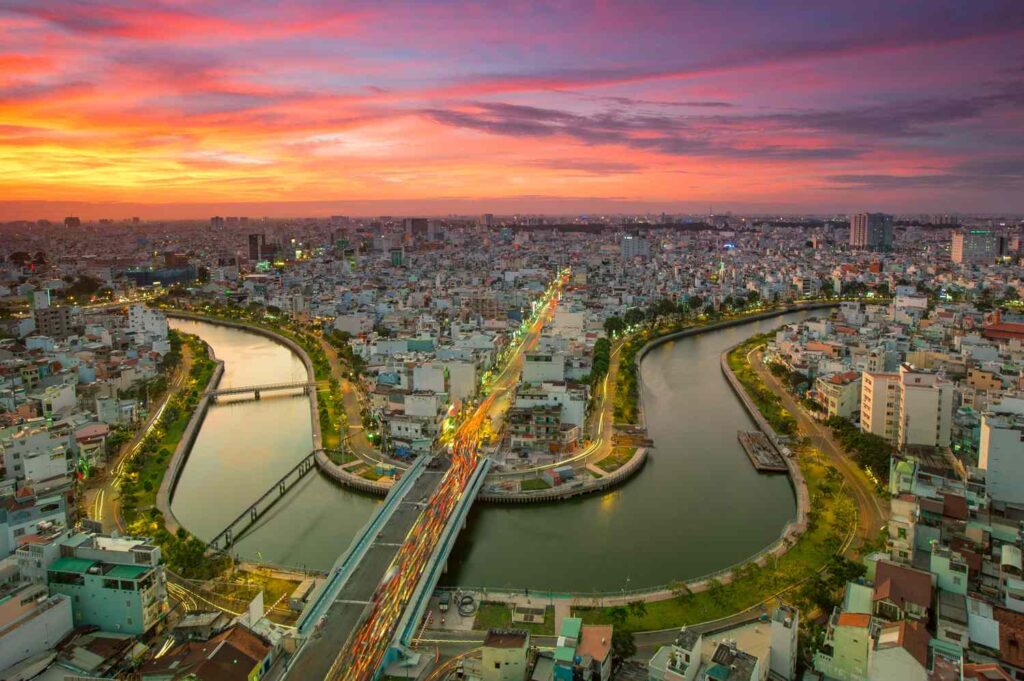 Formerly known as Saigon, Ho Chi Minh City is the largest city in Vietnam and offers a vibrant mix of old and new. It showcases French colonial architecture, bustling markets, and historical landmarks like the Notre-Dame Cathedral and the Reunification Palace. Visitors can also explore the city's energetic street life and enjoy its vibrant culinary scene.
4. Hanoi
The capital city of Vietnam, Hanoi, is known for its rich history and cultural heritage. The city features a blend of traditional Vietnamese and French colonial architecture. Must-visit attractions in Hanoi include the historic Hoan Kiem Lake, the Temple of Literature, and the Old Quarter, known for its narrow streets filled with shops and food stalls.
---
Vietnamese is spoken natively by about 90 million people. As a result of Vietnamese emigration, many Vietnamese speakers are outside Vietnam in other parts of Southeast Asia, as well as East Asia, North America, Europe, and Australia.
Vietnamese was historically written using chữ Nôm, a script using Chinese characters and locally-invented characters.
---
5. Hue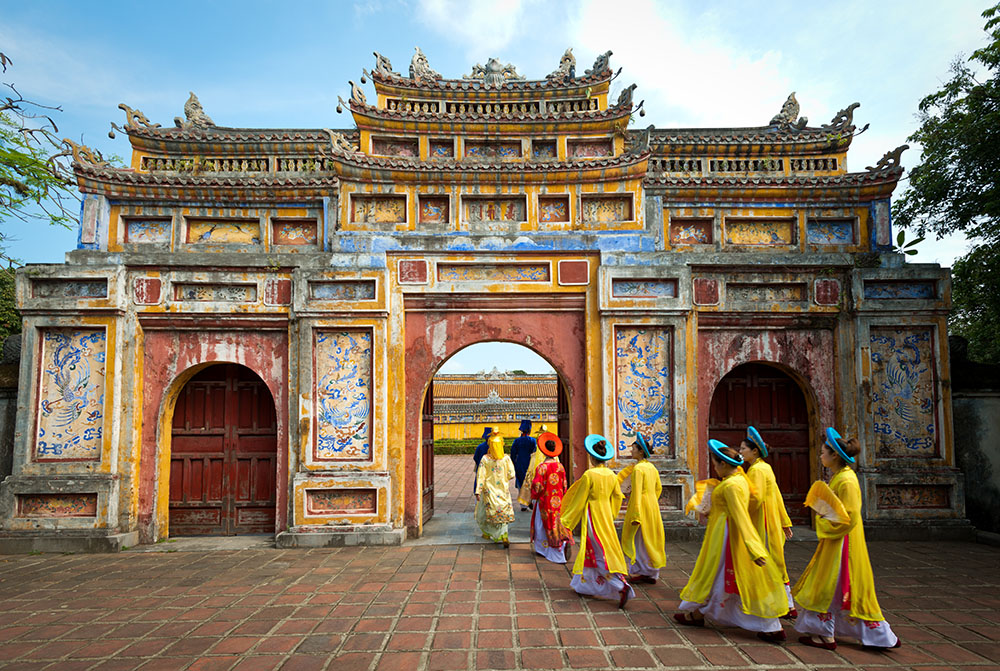 Located in central Vietnam, Hue is a city steeped in history and is known for its imperial past. The city was the capital of the Nguyen Dynasty and houses several historical sites, including the Imperial City, the Royal Tombs, and Thien Mu Pagoda. Exploring the ancient palaces, temples, and gardens provides a glimpse into Vietnam's royal heritage.
So far we saw Top 5 Tourist Places in Vietnam | The Live Time.
These are just a few highlights of Vietnam's diverse attractions. The country has much more to offer, including the Mekong Delta, Sapa's stunning rice terraces, the beautiful beaches of Da Nang and Nha Trang, and the majestic landscapes of Phong Nha-Ke Bang National Park.
Disclaimer: This article is for informational purposes. The Live Time assumes no responsibility or liability for any errors or omissions in the content of this site. The information contained in this site is provided on an "as is" basis with no guarantees of completeness, accuracy, usefulness or timeliness.
Follow The Live Time on Facebook & Twitter.
Have you ever been to any cities of Vietnam? What's your views on list of top 5 tourist places in Vietnam? Please let us know in the comments below.
Thank you!